Audio created in Voxcoda
Forget the robots, create human-like voices with intricate control over emphasis, pitch, speed and tone
Re-edit anytime
Return to your text file any time to make quick and easy tweaks to your script then re-output your new voice-over, all at a fraction of the cost of re-hiring a studio and talent, and with no extra software required.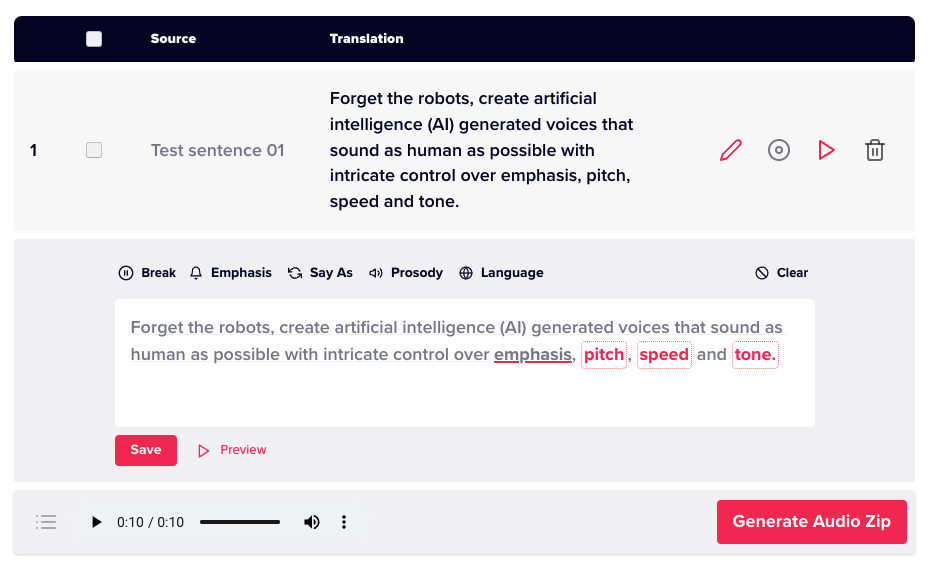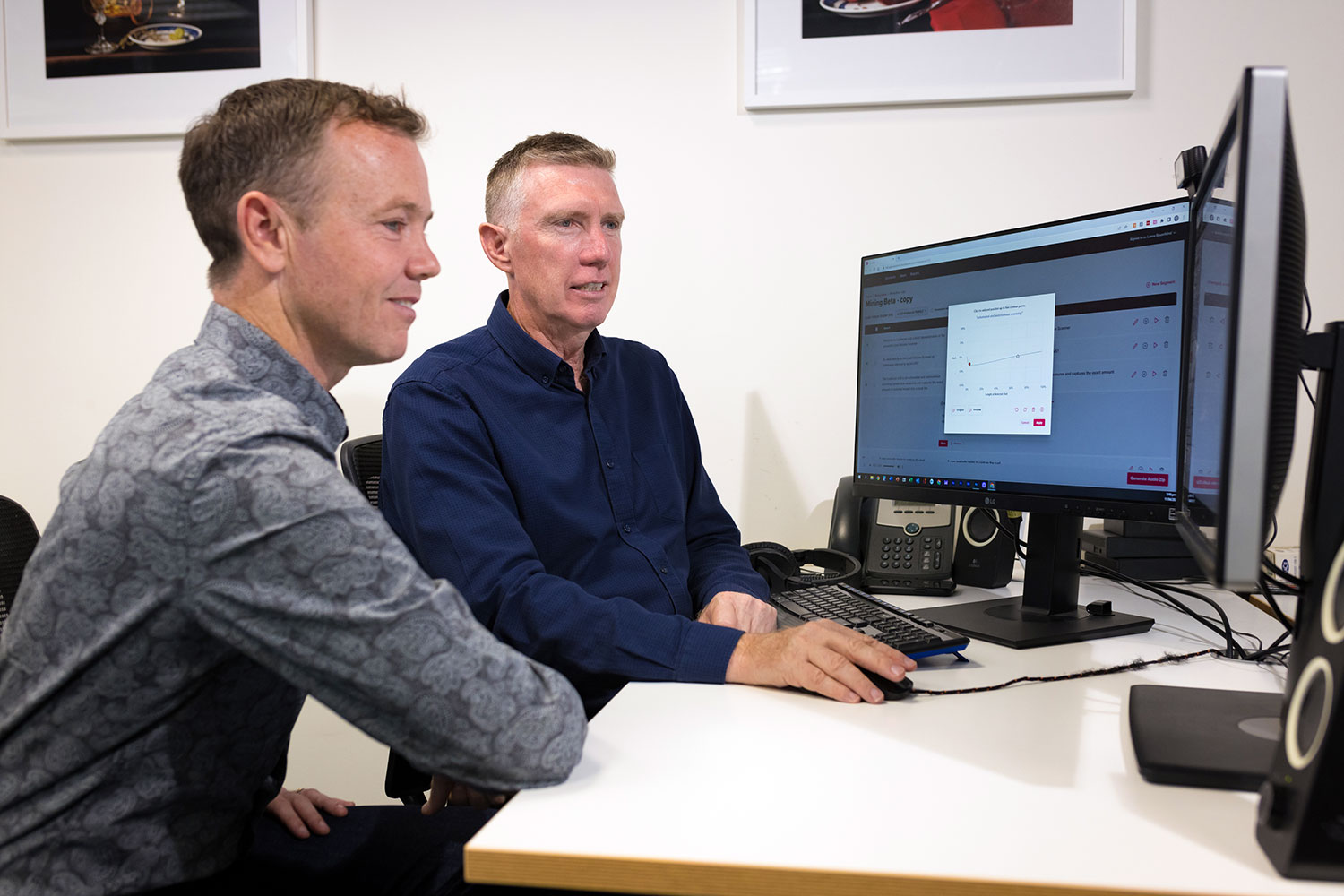 Just you, or big teams
Voxcoda is perfect for large-scale projects or quick clips, giving your team transparency over every piece of voice-over, big or small.
Why Voxcoda?
Simple workflow
Simplify your workflow in Voxcoda with efficient project management and integration. Collaborate on projects across your team.
Personal library
Create a personal Voxcoda library of words and phrases. No additional charges for technical or unusual words.
Multi-user functionality
Voxcoda's user-friendly dashboard has multiple user levels. Assign different user roles across your team, from Project Manager to Editor.
Extensive voices
Voxcoda includes an extensive library of voices. Choose from more than 250 voices with endless variations available.
Multiple languages
Multiple languages are available in Voxcoda. Input text for your project from more than 70 different languages with great ease.
Upload full scripts
Upload full scripts to avoid line-by-line input. Voxcoda's modular approach makes it easy for scripts of any length.
Input separate sentences
No need to trawl through lengthy paragraphs of text as Voxcoda's modular input system makes your content easy to manage.
Reporting
Functional dashboard of up-to-date usage to manage your costs, broken down by project and module.
Easily edit
Easily edit your audio output using a few simple commands. Voxcoda is quick to learn – no specialist training necessary.
What you pay
Voxcoda charges per minute of downloaded voice audio – you get exactly what you pay for.
Standard
+ $25 per minute downloaded
Monthly
Ideal for low level or one-off users downloading up to 10 minutes of audio per month.
Annual
Sign up for a 12-month subscription and receive 30 seconds of free download per month.
Save $12 per month or up to $144 per year with an annual subscription.
Premium
+ $12 per minute downloaded
Monthly
Ideal for higher volume users downloading more than 10 minutes of audio per month.
Annual
Sign up for a 12-month subscription and receive 5 minutes of free download per month.
Save $60 per month or up to $720 per year with an annual subscription
Core features include: multi-voice selection, preview function, cut and paste, add a sentence, separated sentences, upload and save scripts, special words, multi-language library, user management system with unlimited users, project management tools.
No charges for previewing your voice-over
No extra charges for additional users
Contact us directly for one-off project-based pricing at hello@voxcoda.com
Terms and conditions apply. All prices are in USD, exclusive of GST (GST applies to New Zealand customers only). All subscriptions and downloaded minutes charged monthly. Annual discount deducted from monthly downloaded minutes. Monthly usage resets to zero on the first day of each month.
Try Voxcoda free for 30 days
Access all Voxcoda features for 30 days, then decide which plan best suits your business.
Sign up for a free trial
Free trial is limited to maximum 60 seconds of downloaded audio.
No credit card required
Online support
Cancel any time
"The flexibility of the tool allows the project team to make sure that voice quality meets the requirements that any user of the final product would expect."
Mario Lopez Benavides
Delaval Inc, Kansas City, Missouri, USA
"This innovative software is intuitive and easy to use and answered our need to provide a budget-friendly alternative to professional voice recordings."
Paul Jacobsen
CBG Konsult & Information AB, Stockholm, Sweden
"While working with the recording tool, it is all the more amazing to me how natural the final result sounds and how easily you can change the sound of the words with tiny adjustments."
Stephanie Goodhew
DeLaval International, Hamburg, Germany
Get Voxcoda to transform your voice-over projects today!
Get in touch